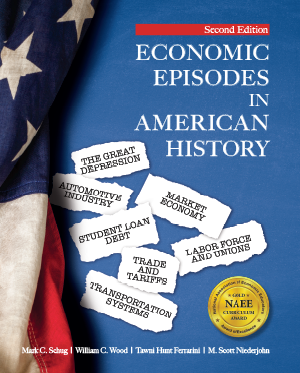 Winner of the Gold
NAEE Curriculum Award
Welcome to the Wohl Publishing web page for New Then and Now features designed to accompany Economic Episodes in American History, Second Edition.
•Educators familiar with Economic Episodes in American History know that each chapter includes a Then and Now section that provides a contemporary application of the chapter content. It has been a popular feature, and periodically, the author team will offer a new Then and Now to provide an update of historical content related to current events.
•Click below to download the latest Then and Now. Feel free to use it as a handout for classroom use.
Then and Now: Pandemic Economics